A Boy Named Sawyur
This is a story about a little boy with superpowers. Sawyur uses his superpowers for good, and he helps all those around him. It's a must-read for all kids looking to find their superpowers on earth.
Adventures in the Egg Plant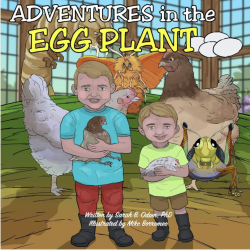 Clemens and Emmitt love their chickens. They also love to write stories with their Mimsy. This science fiction story takes you into a world with their chickens. A world much different than you think. Get ready for a feathered ride.
Adventures in the Egg Plant Coloring Book
This is the coloring book version of our book, Adventures in the Egg Plant. It is a story of two little boys and the unique experience they had when they stepped into their chicken coop, The Egg Plant. Have fun making your own pictures of this story.
Captain Clemens and the Golden Treasure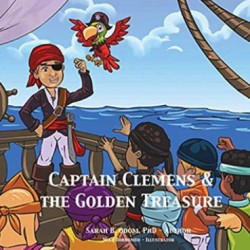 This is a story about a captain looking for golden treasure. The captain and his crew learn a lesson while on this journey - see if you can find out what this lesson is. No pirate story would be complete without a trusted parrot - Oscar. Join Captain Clemens, First Mate Davie, and Oscar on their wild adventure to find golden treasure.
Clemens Goes Camping
This book is the sixth in the Mimsy & Me series. It tells the adventures of Clemens as he goes on his first camping trip. Clemens is relaying his story to his Mimsy. It's the way they write their stories for others to read.
Clemens Goes to the Aquarium
Clemens takes a trip to an aquarium and finds many new and exciting things to write about in his Mimsy & Me series. He learns about all the animals, fish, and sea creatures in the aquarium, and he shares his adventure with his parents, grandparents, and all who read his book.
Clemens Goes to the Moon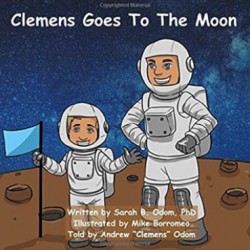 This is a bedtime story Clemens and Mimsy tell each other when they are sleepy. They dream of Clemens going to the moon. But he needs a ride. What will he use? They go through all his rides to find the perfect one. Mimsy and Clemens love this story, and they hope you do as well.
Clemens Meets Santa
This is a story about a little boy who meets Santa and becomes his newest little helper. Santa tells him stories about all the girls and boys who have helped him through the past Christmases. Join Clemens as he learns what it means to be a Christmas Helper for Santa. Who knows... You may be the next person on Santa's List! Be ready! Santa Claus is coming to town!
Clemens, Rusty & Tomato Sauce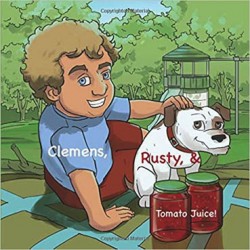 Clemens learns how difficult it is to train a puppy. Rusty, the Jack-Russell, learns what can get you in the forest. Both have a great time living their adventures as boy and best friend. This is a great story for all.
Cowboy Clemens Rides Again
This book is written about a little boy and his imagination as he works with his poppa moving cows from one cow pasture to another. His imagination takes him far beyond the cow pasture, and in his mind he is a great cowboy. It is a great little book to read with grandkids or your own children.
Emmitt's Arrival
This book is about the birth of a special grandson - Gideon Emmitt. It is written to celebrate his life as well as celebrate the lives of all children. He is a special baby for his Mimsy. She will never forget his birth.
I'm Growing Up! Don't Cry Mimsy
Clemens and Mimsy take a look at how much Clemens is growing and how fast he is growing. Clemens is quite excited; Mimsy is not quite sure how she feels about it. Little boys must grow up, but grandmothers don't always like it when the growing takes place so very quickly.
Jumping Jupiter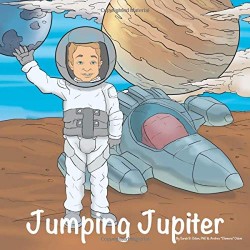 This is a little story about a boy with a huge imagination. He takes his first interstellar journey to his current favorite planet. Join Clemens as he jumps on his pterodactyl spaceship and shoots through space. Learn a few interesting things about Jupiter during his journey.
Little Baby Brother
This book is about having a baby brother and all that happens as he grows. It's a children's story, and it is written to help older siblings accept and enjoy having a new baby.
Memories of Friends, Family, & Love
This book is a memory book for family, friends, and loves. Let's celebrate Valentine's Day by making it a day to remember forever. Join your family and friends as you remember and celebrate love.
Mimsy Loves Me
This book is written for grandkids and grandparents, especially grandmothers. The journey between grandparents and grandkids start the moment their eyes meet and contact is made. My journey began with Mimsy the morning I was born. She met me, and she loved me instantly.
Mimsy Meets My Bunny, Mr. Whittles
This book is the third in a series with Clemens and Mimsy. It is a children's book designed to bring joy and imagination to children of all ages.
Mimsy, Play With Me!
This book is about how a little boy has a grandmother who always plays with him. It is a cute story to remind adults that we should always take time to play with little ones in our lives.
Mimsy's Bible Mystery Tales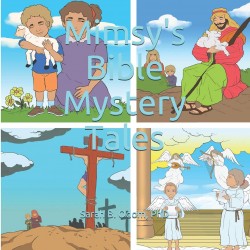 Bible Mysteries - There are three stories in this book. Where's Joseph? - The search to find a lost boy whose brothers got rid of him. Who Poisoned Mother Nature? - A look at why the earth is cursed and sick. Why The Lamb? - Seeking to understand why God chose the Lamb over all other creatures as a symbol for His Son. All three of these stories are exciting mysteries found in the Bible. We will uncover clues as we search for answers. Come on, let's start sleuthing!
Mimsy's Bible Mystery Tales Coloring Book
This coloring book has pages depicting 3 Mysteries found in the Bible: Where's Joseph, Who Poisoned Mother Nature, and Why the Lamb.
Mimsy's Cow Pasture
Mimsy and Clemens explore the great outdoors through a trip through a cow pasture. They also look at what happens during the seasonal changes. Clemens is introduced to a number of animals and changes on the farm.
Mimsy's Tales of Giants, Lions, & Whales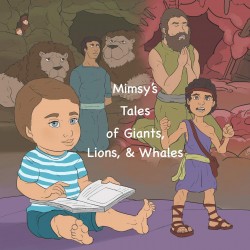 Bible stories told by Mimsy of David, Daniel, and Jonah. In the book, children will be introduced to faith filling stories of strength, character, forgiveness, and the supernatural power of God. They will also have pages to color and activities to complete. Mimsy dedicates this book to Gideon Emmitt Odom, for he will be one on April 2, 2019. Mimsy loves Emmitt!
My Friends & Me: Valentine Activity Book
Valentines are great, and memories with friends are priceless. This little memory book will help you keep the memories close to you.
My Very Special Friend
Going to the doctor can be a traumatic experience for kids, but Clemens tells his story of how he goes to the doctor and has a good time. He also learns what a nurse practitioner is. He loves his Mrs. Jennifer, NP. Cute story for kids and their childhood fears.
TaeKwonDo Brothers - The Journey
This book tells the story of two brothers who take a journey through TaeKwonDo training to earn their black belts.
Who is Jesus? Student Edition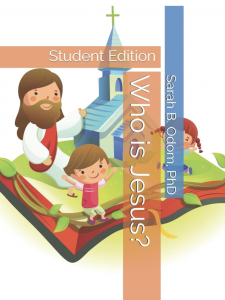 This is a student edition of a 5-lesson series entitled: Who is Jesus? The lessons take students through the final few weeks of Jesus' life. There are quizzes, activities, stories, and more for students.
Who is Jesus? Teacher Edition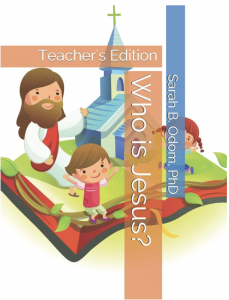 This is a 5-week Sunday school resources for teachers of primary and small children.
Woody & Friends: Tale of the Soggy Sandwich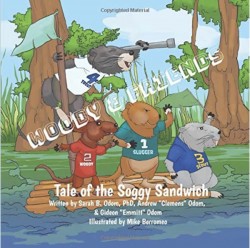 This is the story about a wood rat, Woody, and his adventures with his friends, Sluggar, Scout, and Trout. They all go on an adventure looking for food and having fun. Some days are just great when you are a rat.
Woody & Friends: Tale of the Soggy Sandwich Coloring Book
This is the coloring book version of the Woody & Friends: Tale of the Soggy Sandwich story. You can color your own version of the story and make it uniquely yours. Have fun and take a ride down the river with Woody, Slugger, Scout, and Trout.